How to promote reviews on external platforms
The Instant Feedback feature has a tool to promote user review postings on open platforms. You will find it on the left menu of the screen: External platforms (CMS > Feedback > External platforms).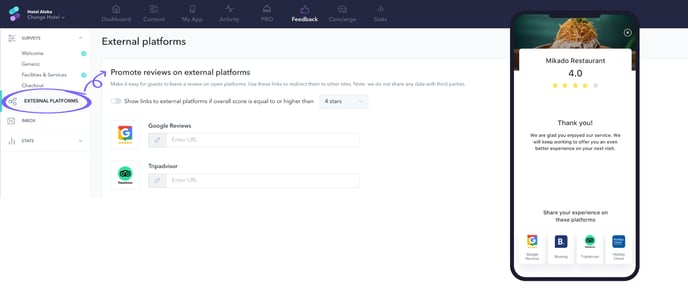 This tool will allow you to work on the online reputation of your property. You will be able to invite the user to post a review about your property on a review platform.
You can choose from what score this invitation is sent to the user and to which platforms.
You can include the direct URL of each platform, with the possibility of customizing it by market or language. To do this, click on the link icon (in gray) and a window will open showing different fields to enter the URL for each language or market. Don't forget to click Save when you finish.